History

Established in 2001 to answer the increasing demand of harnesses and wires, C2E expanded thanks to its proactive strategy which allowed efficient answers to its historical clients as well as the development of new commercial agreements.

This resulted in the implementation of a new site in Tunisia in 2002 and a partnership in China in 2004.

Since its very beginning, C2E has been developing a capacity to bring extensive technical solutions to its clients thanks to its different structures and effective teams.

C2E has been pursuing its growth in 2016 by setting up new facilities in Eastern Europe.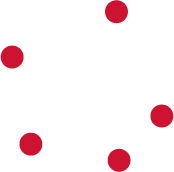 Values

LISTENING

RESPECT

EARLY
INVOLVEMENT

LONG LASTING
RELATIONS

CREATIVITY
RESPONSIVENESS
&
ADAPTABILITY
France
C2E HOLDING
C2E HOLDING / C2E Airvault
(Poitou-Charentes - France)
Zone Industrielle de Dissé
79600 AIRVAULT
Tél : +33 5 49 70 69 87
Fax : +33 5 49 70 69 88
Lescheraines
(Rhône-Alpes - France)
Zone Industrielle La Madeleine
Le Pont - 73 340 LESCHERAINES
Tél : +33 4 79 63 31 64
Fax : +33 4 79 63 36 47
East Europa
CIS MOLDOVA
CABLING INTEGRATION SYSTEM SRL
2, O Ungureanu St, Chisinau
MD-3601 REPUBLIC OF MOLDOVA
Maghreb
C2E TN
El Fahs (Tunisia)
BP 67 Zone Industrielle EL FAHS
1140 - TUNISIE
Tél : +216 72 670 940
Fax : +216 72 671 423
Asia
C2E PME
Pacific MicroElectronics (HK) Ltd.
Kowloon, HONG KONG

www.pme-hk.com
Certifications
Ecovadis Silver